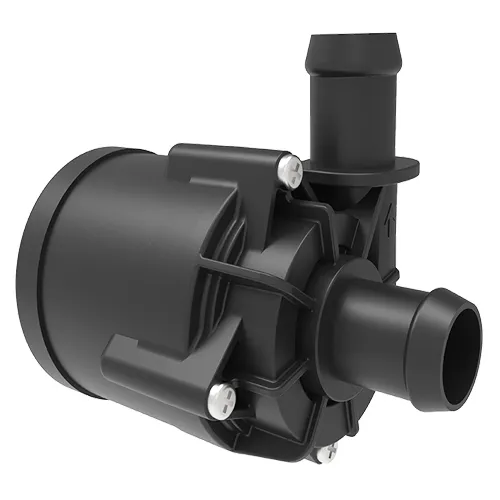 Nowadays, 12v dc water pump and 24v dc water pump especially the 12v 24v brushless dc pump are very popular in the market and applied in many applications and industries.
When you buy or purchase back a 24 volt dc water pump from a store or a manufacturer for your product or application, you may find that I only have a 12v dc power supply at my hand, I don't have a 24v volt pump at hand. So, a questions comes out from your mind, you think can I use a 12v power supply to run the 24v dc water pump? This question is a very common asked question not only you have but many other users also have. Here, as a 12v 24v dc water pump manufacturer, below we will give you a detailed and authoritative answer for you regarding this question.
Can I Run a 24 Volt DC Water Pump on 12 Volts?
Generally speaking, you can run a 24 Volt dc water pump on 12 Volts but we do not recommend you do this. Although, 12v voltage is within the working voltage span of the dc water pump and the possible starting voltage range of the dc water pump. However, as the 12 Volts voltage is much lower than its 24v rated working voltage of the pump, the input power of the pump will be much lower than that of the rated input power of the pump. As a result, the running speed of the 24v water pump will be greatly weakened and reduced, and the speed will be very slow lead to the power output will be insufficient. And the working flow and head performance of the 24V DC water pump will not be able to meet your requirements. What's more serious is it difficult to start the dc water pump, resulting in large battery loss. It will reduce the pump working speed a lot after using 12V power supply, power drops, current increases, operation is powerless. Therefore, as a manufacturer we strongly do not recommend that you use 12v dc power supply to drive a 24 volt dc water pump.
Above contents is the answer given by us regarding the question: Can I Run a 24 Volt DC Water Pump on 12 Volts? If you want to know more about 12v water pump and 24V dc water pump and brushless dc pump, please check the below links.
Standard 24V DC Water Pump Products by VOVYO: